It is strange but despite people buy vintage, antiques and collectables for themselves, they often still flounder when buying gifts for others. Vintage items actually make great gifts for all occasions, including birthdays, anniversaries and even Christmas. Read on to find out why. 
10 Reasons To Buy Antique & Vintage This Christmas
1. Vintage items were made to last
Mid-century society was less throwaway and more make do and mend. Sometimes precious items were never used just saved in a drawer or cabinet. Such is the case for French antique bed covers. They were lovingly embroidered and then wrapped in brown paper and string and placed in a drawer. Sadly, they are never seen again until they emerge from clearance. Hopefully, someone will notice them and save them from landfill, preventing the loss of something that involved such love and care to create. 
2. More likely to be unique or rare
If you are giving to a person who loves discovery, shopping in antique stores, emporiums and on eBay (like our ClassicBrocante eBay store) can help you find something with a known history. This is called 'Provenance'. My friend is interested World War I and I for her I found an enamel brooch with a dove and 1919 on it. This won't be thrown away! 
3. Collectable treasure
If your friend or relative is a collector, they will treasure these gifts. I remember supplying a tiny silver and turquoise antique crescent brooch to a lady in America for her mother who was a collector. Her anxiety about the shipping process had nothing to do with value but about how precious her unique purchase was to her mother as a collector. Of course, it got there intact without any problems!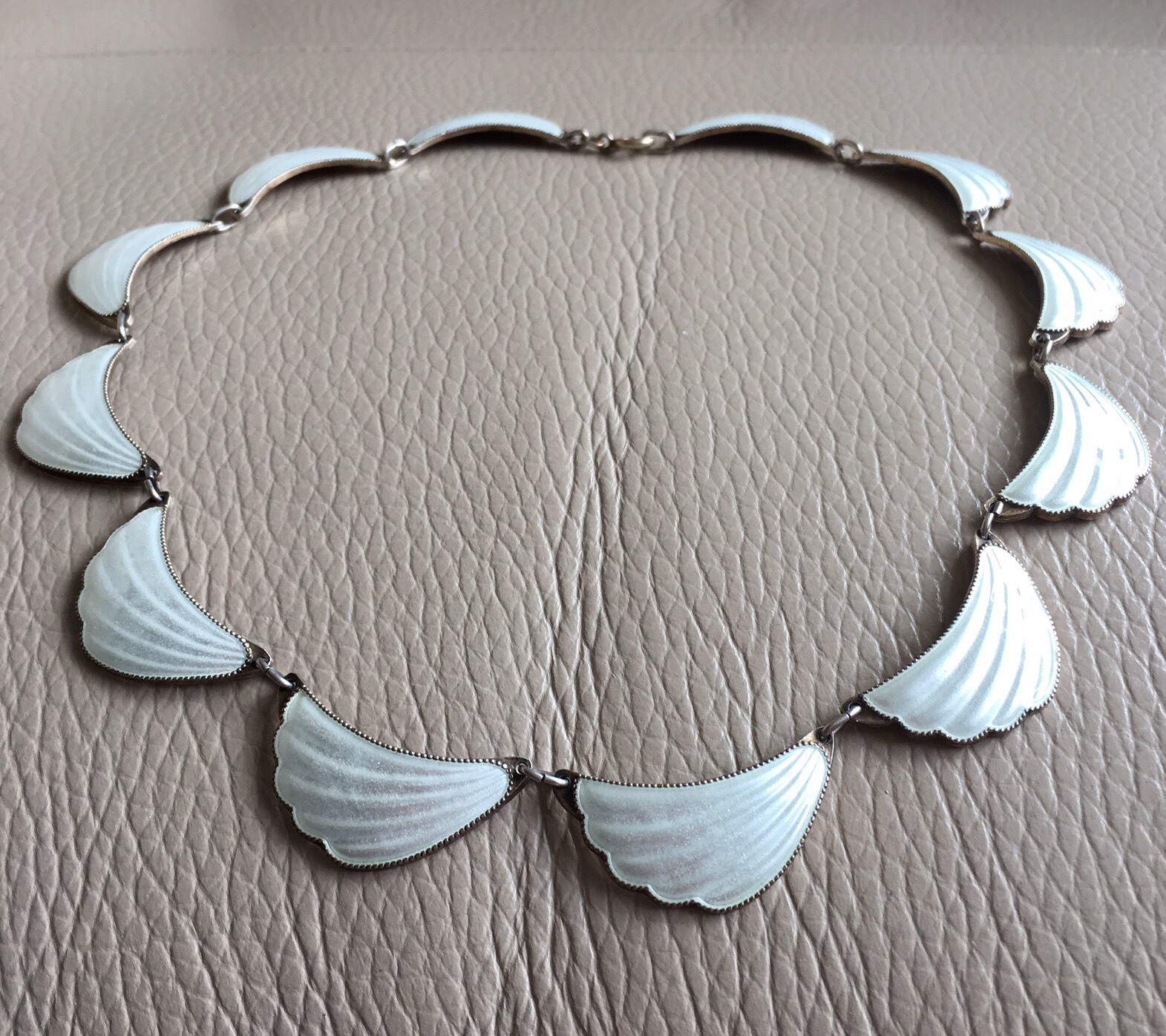 4. Save money
Buying vintage allows you to buy luxury items for a fraction of the cost. Last year, we went on a Baltic cruise and the opportunity to buy amber jewellery arose. Onboard, there were modern pieces which were lovely but expensive. Nothing worthy was available under £100. From the flea markets of Tallin to Stockholm's cobbled streets we scoured for antique amber. I found an antique silver and egg yolk amber necklace in a Stockholm antique shop for the equivalent of £30. I wore the piece for the rest of the cruise and it was a great conversation piece. When we returned it sold very quickly and maybe someone else will love it as I did. Every antique piece has a tale to tell. 
5. Nostalgia 
We don't know about you, but we've never seen somebody get nostalgic about a Lynx gift set from Boots (other deodorant brands are available), even if it is in their annual 3 for 2 deal. Buying vintage and antique goods can show that you really know somebody and can really stir up some nostalgia with something that they may have owned many years ago. This could be anything from vintage jewellery, kitchenware or lamps to antique artwork, clocks or coins.
6. A different look
A lot of people say things like "they don't make things like that anymore" when they see some of the items in our store. We definitely think this is true. Whilst there are a lot of reproduction ('repro') goods out there, the quality and manufacturing of these goods are rarely at a similar level to the originals. You will also find some items which simply cannot be replicated, either because they are too expensive to make, or wouldn't sell in the quantities to be cost effective to mass produce, so the originals can become quite collectable.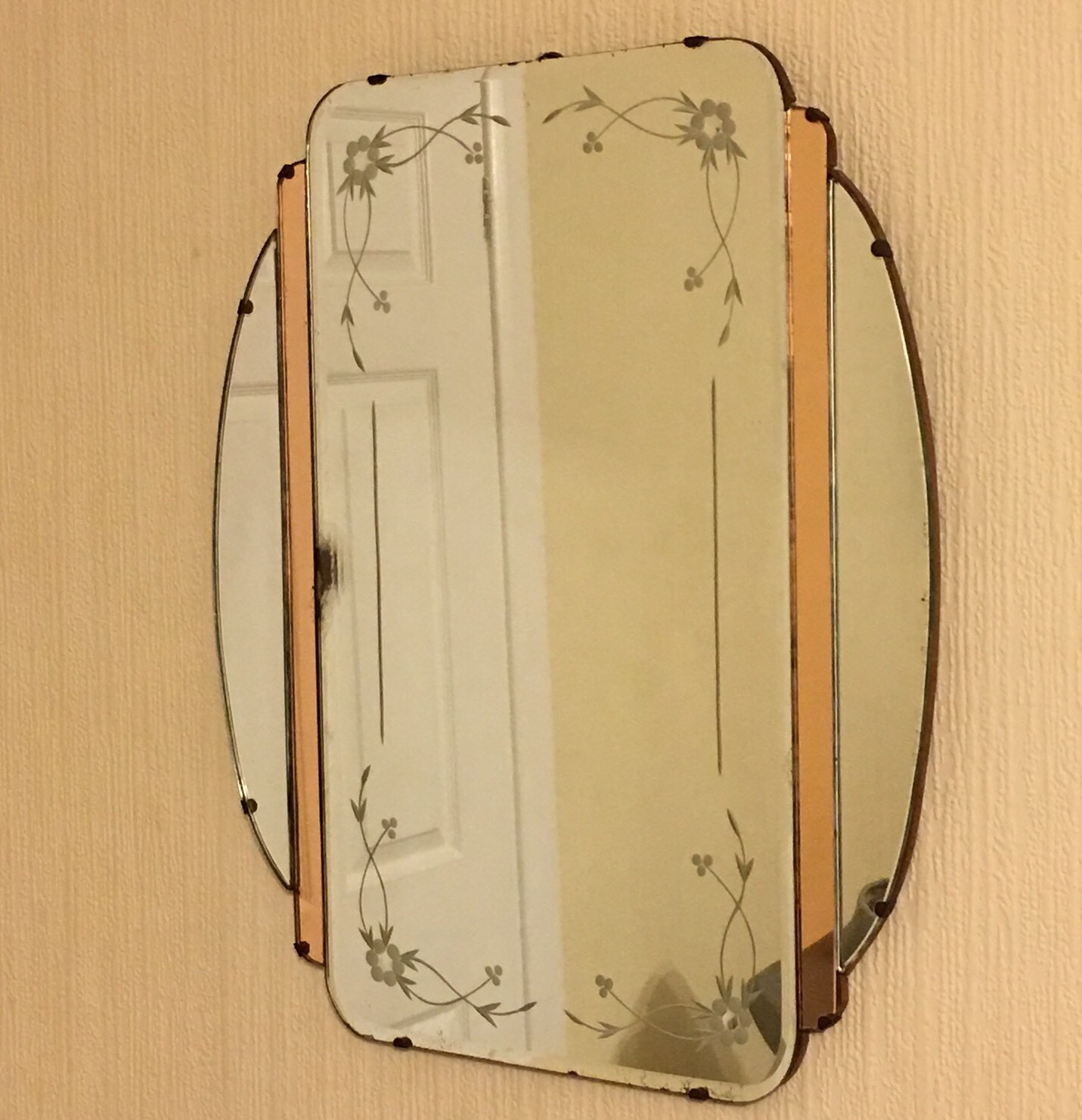 7. Age before fashion
Buy purchasing vintage and antique items, you can buy things that suit the age of your house rather than just what is currently fashionable. A few old items can really add character to a room and set a theme that will last for generations, not just years or months.  
8. Saves on landfill
Now more than ever, many shoppers are becoming more aware of their waste. Buying vintage and antique items mean that you are not buying over-packaged gift sets. At Classic Brocante, we package all of our goods in recyclable cardboard boxes and bubble wrap (which can also be recycled in some locations), to ensure that any fragile items are well packaged. You can see more about how we package fragile items in a blog post here – How To Package Fragile Items
9. Conversations pieces
Some items are simply beautiful and instantly desirable, but other hidden gems may grow on you once you find out more about their history. Most sellers of antique and vintage goods should be able to tell you some facts about their items, but the internet has made it easier than ever to get expert opinions and find out more about the items for yourself. These mysterious items make great conversation pieces for dinner parties, or amongst other collectors in online communities.  
10. It is an investment
We have a bit of a mantra when it comes to vintage items. "What is old, gets older." Whilst this may sound obvious, what it means in practical terms is that once something is already old (vintage), it will only age more, which means that it should become more valuable. For example, with jewellery anything over 50 years and under 100 years old is vintage, but when it is over 100 years it becomes antique, so keep an eye out for anything made in the 1920s, as it could soon become more valuable.
Whatever you get your friends and family for Christmas, we hope that you have a great festive period (and don't forget us if you have some Christmas spending money left over in the new year.